Mrs Lakin is our Designated Safeguarding Lead at Willoughton Primary School
Mrs Dean is our Deputy Safeguarding Lead at Willoughton Primary School.
Please e-mail enquiries@willoughton.lincs.sch.uk if you need any further information.

Safeguarding is everyone's responsibility.
SEE SOMETHING; SAY SOMETHING
Children's Services (Lincolnshire 01522 782111) Children's Services (North Lincolnshire 01724 296500)
Child Exploitation and Online Protection command
Safeguarding in other areas.
BEAT BULLYING.....CLICK HERE
INTERNET SAFETY.....CLICK HERE
CHRISTMAS SAFETY
Everyone looks forward to the festive fun this time of year - but did you know that the Christmas season often sees a dramatic rise in the number of fires and accidents in the home?
According to the Royal Society for the Prevention of Accidents (RoSPA), around 80,000 people suffer accidents and injuries in their homes.
Shockingly, our statistics show that you're 50 per cent more likely to die in an accidental house fire during the festive period than any other time of the year.
Some of these accidents can happen while putting up Christmas decorations - or worse, as a result of faulty fairy lights or unattended candles.
As part of Lincolnshire Fire and Rescue's Fire Safe at Christmas campaign, here are some top tips for a fun - and safe - festive season
1. Make sure your smoke alarm works!
Ensure you and your family have working smoke alarms - and test them regularly.
2. Have an escape plan
Make sure your family and any visitors to the house know how to escape in an emergency by making a fire escape plan. Don't forget to keep your emergency exits clear.
3. Check your Christmas tree light
If your Christmas tree catches fire, it could rapidly fill a room with fire and deadly gases, so check that your Christmas tree lights carry the British Safety Standard mark. If in doubt, replace your lights and always replace faulty bulbs. Don't overload your electrical sockets with too many high-voltage plugs; if necessary, use a surge-protected extension cable. When going to bed or going out for the evening, make sure you've turned off and unplugged your Christmas tree lights and outdoor festive lights.
To see just how quickly a Christmas tree fire can spread - and how dangerous it can be - have a look at this clip of a Christmas tree fire. You'll see it can take only a minute - literally.
4. Stand by your pan
Kitchens are one of the most likely places for a fire to start - and during Christmas, this trend increases dramatically. With family and friends around, and after a few festive drinks, it's easy to become distracted. Our advice is simple: don't leave your cooking unattended.
5. Take care with candles
Candles are typical in many homes - they scent our rooms and provide an atmospheric glow. Just remember that they're still an open flame, which can be dangerous, so don't leave them unattended. Place them in proper candle holders on a heat-resistant surface, and keep them away from flammable materials like curtains, as well as from pets and children. When leaving the room - even if it's just for a moment - make sure you put them out.
By following these simple safety tips, you'll have safer celebrations this season.
Our Anti-bullying week
Our Junior Home Safety Officers run an Anti-bullying poster competition to see who could come up with the best poster. We had three entries and they were all so good that they decided to make them all winners. Mrs Dean thought it would be a good idea to have them printed on to a t-shirt as a reminder to the children.

Online resource with interactive activites and games teaching children, teens, parents & educators safety on the Internet.
BE SAFE ON HALLOWEEN
For many people, autumn events like Halloween and Harvest Day are fun times to dress up in costumes, go trick-or-treating, attend parties, and eat yummy treats. These events are also opportunities to provide nutritious snacks, get physical activity, and focus on safety.
Check out these tips to help make the festivities fun and safe for trick-or-treaters and party guests.
Going trick-or-treating?
| | |
| --- | --- |
| | Swords, knives, and similar costume accessories should be short, soft, and flexible. |
| | Avoid trick-or-treating alone. Walk in groups or with a trusted adult. |
| | Fasten reflective tape to costumes and bags to help drivers see you. |
| | Examine all treats for choking hazards and tampering before eating them. Limit the amount of treats you eat. |
| | |
| | Hold a flashlight while trick-or-treating to help you see and others see you. Always WALK and don't run from house to house. |
| | Always test make-up in a small area first. Remove it before bedtime to prevent possible skin and eye irritation. |
| | Look both ways before crossing the street. Use established crosswalks wherever possible. |
| | Lower your risk for serious eye injury by not wearing decorative contact lenses. |
| | Only walk on sidewalks whenever possible, or on the far edge of the road facing traffic to stay safe. |
| | Wear well-fitting masks, costumes, and shoes to avoid blocked vision, trips, and falls. |
| | Eat only factory-wrapped treats. Avoid eating homemade treats made by strangers. |
| | Enter homes only if you're with a trusted adult. Only visit well-lit houses. Don't stop at dark houses. Never accept rides from strangers. |
| | Never walk near lit candles or luminaries. Be sure to wear flame-resistant costumes. |
Expecting trick-or-treaters or party guests?
Provide healthier treats for trick-or-treaters such as low-calorie treats and drinks. For party guests, offer a variety of fruits, vegetables, and cheeses.
Use party games and trick-or-treat time as an opportunity for kids to get their daily dose of 60 minutes of physical activity.
Be sure walking areas and stairs are well-lit and free of obstacles that could result in falls.
Keep candle-lit jack o'lanterns and luminaries away from doorsteps, walkways, landings, and curtains. Place them on sturdy tables, keep them out of the reach of pets and small children, and never leave them unattended.
Remind drivers to watch out for trick-or-treaters and to drive safely.
Follow these tips to help make the festivities fun and safe for everyone!
For more information on Halloween safety
Halloween Food Safety
Party food safety advice from the manager of the U.S. Department ofAgriculture Meat and Poultry Hotline.
Halloween Food Safety Tips
Steps to help your children have a safe Halloween, and tips for Halloween parties, from the U.S. Food and Drug Administration.

Halloween Safety Tips




Stay safe this Halloween with safety tips from the U.S. Consumer ProductSafety Commission.
BE SAFE ON FIREWORK NIGHT
The guidelines for a safe fireworks party are very simple to observe:
1. Follow the Fireworks Code.
Keep fireworks in a closed box
Follow the instructions on each firework
Light all fireworks at arms length
Stand well back
Never go back to a lit firework
Never put fireworks in your pocket
Never throw fireworks
Keep Pets indoors [ click here ] for more on pets and fireworks
2. Use only BS 7114 Fireworks
Check this when you are buying. All reputable dealers will only sell fireworks to this standard and if you are ever offered any others leave them alone!
3. Take special care with sparklers
Sparklers can be beautiful and enjoyable for young children but adults must be aware of their potential. Sparklers are the cause of a disproportionate number of injuriesbut only a few simple precautions are necessary.

Always supervise children with sparklers.
Teach them to hold the sparkler at arms length, but not near anyone else
Sparklers are not for the under 5s. They will be labeled as such and it is

your

responsibility.
Have a container of water handy, big enough for the spent sparkler. Dump the sparkler in it as soon as it goes out.
4. Further advice, publications etc:
Family activities
Each of these family activity sheets have a selection of short conversation starters, practical tips and fun tasks to do as a family.
This activity sheet focuses on cyber security, and we have worked with the National Cyber Security Centre to help you be more Cyber Aware.
This activity sheet focuses on social media. With a choice of 2 conversation starters, depending on if your child is on social media, 3 online safety actions and a fun family tasks, you can learn together about safer social media use.
This activity sheet focuses on sharing images online. With a choice of 3 conversation starters, 3 online safety actions and a fun family tasks, you can learn together about safer image sharing.
This activity sheet focuses on live streaming. With a choice of 3 conversation starters, 3 online safety actions and a fun family tasks, you can learn together about how to be safer when live streaming.
This activity sheet focuses on online gaming. With a choice of 3 conversation starters, 3 online safety actions and a fun family tasks, you can learn together about safer online gaming.
Parents and Carers Resources
If you haven't already, read our Parents and Carers Helpsheets - there is one for primary and one for secondary. These contain key online safety advice and links to our resources, as well as support services.
We have also created short videos to help you with online safety at home on the following topics:
Watching videos
Online gaming
Social media
Sharing images
Livestreaming
Cyber security
Click here for short videos for parents and carers
Home activity packs
These home activity packs a have been created to cover different areas of online safety for each age range, using our Thinkuknow resources.
For Early Years and Primary:
Click here for home activity packs for children aged 4-5
Click here for home activity packs for children aged 5-7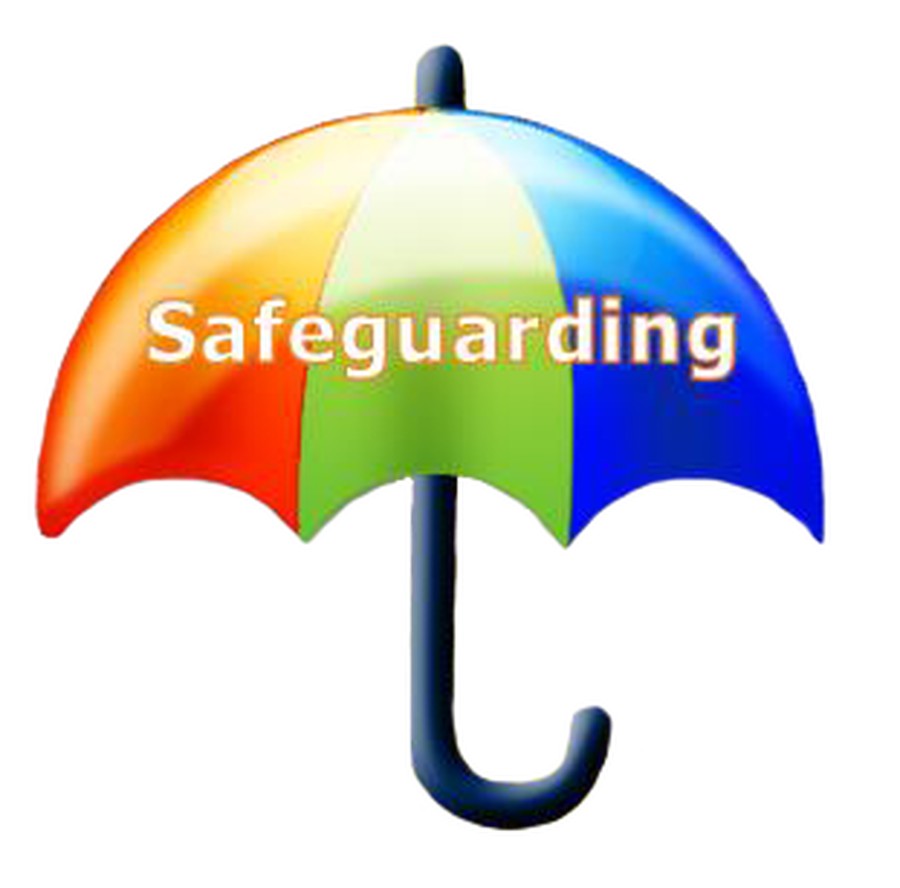 Willoughton Primary School is committed to safeguarding and promoting the welfare of children and expects all staff and volunteers to share this commitment.
We have a number of policies and procedures in place that contribute to our safeguarding commitment, including our Child Protection Policy which can be viewed in the Policies section of our website.
Sometimes we may need to share information and work in partnership with other agencies when there are concerns about a child's welfare. We will ensure that our concerns about our pupils are discussed with his/her parents/carers first unless we have reason to believe that such a move would be contrary to the child's welfare.
We actively support the Government's Prevent Agenda to counter radicalism and extremism.
Our Child Protection/Safeguarding Officer is Mrs A Waplington).