E-Safety
Advice for Parents about Radicalisation
The following information sheet gives advice about online radicalisation.
Advice on Specific Sites, Apps or Games
To find out information on video game ratings click on the link below.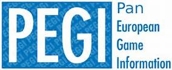 The following links give specific information about websites, applications or games.
Call of Duty Black Ops Zombies (Minimum Age 13 with Parental Consent)
Bin Weevils (Under 13's With Parental Consent)
Seeking Help When Worried
If you are worried about and aspect of e-safety please speak to the schools e-safety officer (Andrew Smith) or Designated Safeguarding Leads (Andrew Smith/Nichola Allerston)
If you have concerns about the immediate safety of a child, you can call Lincolnshire Police on 101 or, in an emergency, dial 999
If someone has done something online that has made you or a child or young person you know, feel worried or unsafe click on the CEOP link below.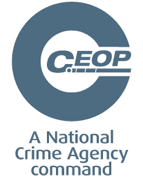 If you need someone to talk to call Childline on 0800-1111 or clcik below